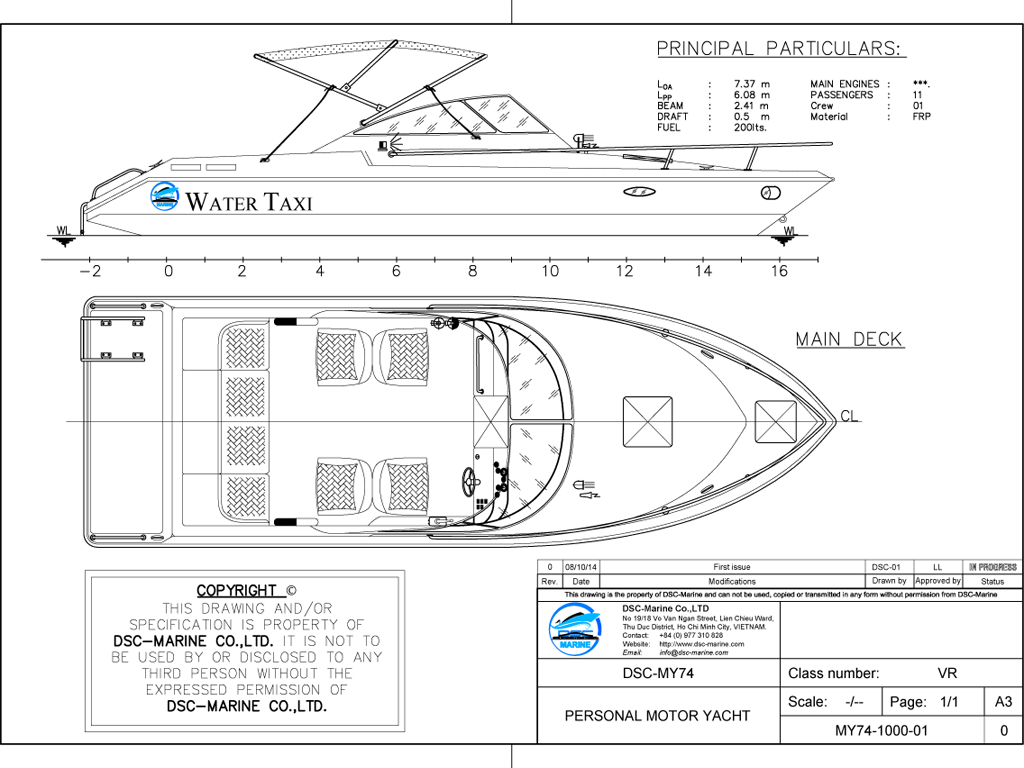 PRINCIPAL PARTICULARS:
L/OA : 7.37 m MAIN ENGINES : ***.
L/PP : 6.08 m PASSENGERS : 11
BEAM : 2.41 m Crew : 01
DRAFT : 0.5 m Material : FRP
FUEL : 200lts.
NOTED:
COPYRIGHT ©
THIS DRAWING AND/OR SPECIFICATION IS PROPERTY OF DSC-MARINE CO.,LTD. IT IS NOT TO BE USED BY OR DISCLOSED TO ANY THIRD PERSON WITHOUT THE EXPRESSED PERMISSION OF DSC-MARINE CO.,LTD.
Please contact with us for more details:


DSC-Marine Design Company Limited (DSC-Marine Co.,LTD)
Head Office: No 19/18 Vo Van Ngan Street, Linh Chieu Ward, Thu Duc Distric, Ho Chi Minh City, Viet Nam.
Điện thoại: (+84) 977.310.828 Fax: (+84) 977.310.828
Email: info@dsc-marine.com